Janome HD-3000 BE Heavy Duty Sewing Machine
Regular price
$480.00 USD
Regular price
$765.00 USD
Sale price
$480.00 USD
Unit price
per
Sale
Sold out
Pre-order. Machines are on route.
Free Shipping in Canada *
If you're tired of struggling to sew through thick fabrics like denim or leather, the Janome HD3000BE is the answer to your prayers. With its powerful motor and sturdy construction, this machine can sew through up to 12 layers of denim with ease. Say goodbye to broken needles and skipped stitches; the HD3000BE is up to the challenge. But that's not all - this machine comes with a wide range of features to make your sewing experience even better. From the easy-to-use stitch selection dial to the adjustable presser foot pressure, every detail has been thoughtfully designed to make sewing a breeze. Don't settle for a machine that can't keep up with your projects - upgrade to the Janome HD3000BE today.
Share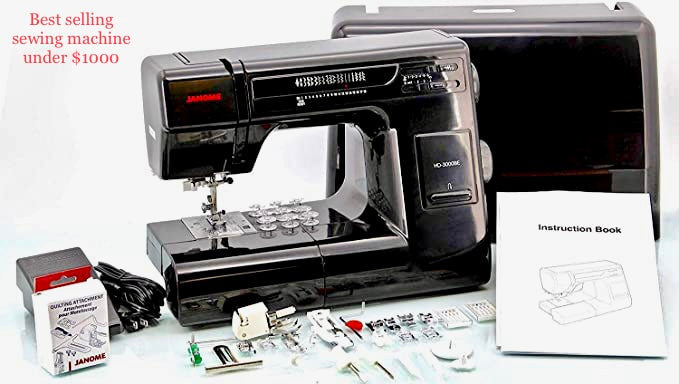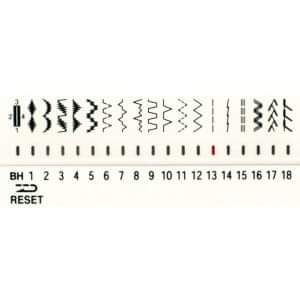 Janome 3000
In truth, I received your machine surprisingly fast and it is sitting on my sewing table waiting for me. I have not used it yet.
Janome 3000
Absolutely love it. Tried it over 8 layers of jeans and it walked right over with no hesitation. Give this machine a big thumbs up 👍
Hi! I was impressed at how fast I got my machine and have looked it over but haven't had a chance to use it but I am hoping to try it out in the next couple of weeks!
so far so good
The machine arrived one day earlier than suggested and am pleased that it came right to the door and very nicely packaged. I own a Janome 550 E, a Janome 2030 QDC, an Elna 664 Pro and a very old pfaff 463 industrial sewing machine. I started making bags in early spring of this year and my husband convinced me an industrial was the way to go. I have struggled with it. It is a work horse with a clutch motor and is very fast. So fast in fact, that is hard to control to get correctly to the end of a seam, to turn a corner or even to correctly put in a zipper. Because of its age I cannot get a walking foot or compensating foot for it and suggestions to replace the clutch motor with a servo were considered . I decided
to shop around and ended up looking at the Janome products once again I tried out the HD9 and then to my surprise tried this machine in the local store. I was surprised at the ease with which it handled vinyl and fabric and so instead of going to the more expensive HD9 went with this machine. 'So far I have only used two feet and was surprised at how nicely it gathered tea towel material in an overlock stitch. I am still adjusting to using a manual machine but realize it is much heavier than the 2030. Once the tea towel toppers are finished I will return to making bags and using jelly vinyl. First impressions then are that it is heavier and better than the 2030 and that is likely going to be great for making a variety of craft show items like cosmetic bags, pencil cases and handbags. My days of quilting are done and this machine looks like it will be fine for my needs.
Thank you so much for the 5 star rating , it is an incredible sewing machine
Janome HD3000
I received my machine less than a week after I ordered it! I started with a few small projects and then made fly boots for my horse! The machine sewed through the layers of plastic screen fabric, velcro and webbing with no problem. I used an upholstery thread and loosened the tension just a little. I am very happy with the machine!